About Whitey Mason Auctioneers
1. My Back Story – Auctioneer: A Life's Calling
My auction career began in 1988 when a friend decided to downsize his ranch using the auction method of marketing. After hearing the rapid-fire chant of an Auctioneer calling bids all day while he sold real estate, equipment, horses, cattle, and personal property to over 300 registered bidders, I knew what I wanted to do for the rest of my life!
I immediately began practicing on my chant. A few weeks later I began working for a leading auction firm by setting up sales, working in the ring as a bid assistant, and occasionally calling bids from the microphone.
In the winter of 1989 I attended Missouri Auction School in Kansas City. I didn't know it at the time, but some of my instructors included some of the "greats" of our industry. In 2011 I won the Oklahoma State Auction Championship, and since have placed in the top 10 of the International Auction Championship and the World Auto Auction Championship.
I have been blessed with the opportunity of working with some of the best auctioneers in the business, including several world champions and many of the "greats" of our time.
Since that day back on the farm, we have conducted or participated in thousands of auctions, gaining a high level of auction expertise, transaction experience, and service excellence.
2. My Experience: An Intro and how Whitey Mason Auctioneers can position your organization for a better outcome?
For the Wholesale Auto Auction, the experience I bring includes energy, expertise and momentum needed on every vehicle. I am an Auctioneer with almost 30 years of experience selling wholesale autos on a weekly basis, and I have worked for many of the major Auto Auctions, including Dealers Auto Auction of OKC, Manheim, ADESA, and several independent Auto Auctions in and around the region.
I am a team member of Mast Auctioneers and have worked the Barrett Jackson Collector Car Auction event in Scottsdale Arizona since 2004, as well as the Barrett-Jackson events in West Palm Beach, the Mohegan Sun, and in Las Vegas every quarter, as seen on Velocity TV and the History Channel.
We conduct many Professional Benefit Fundraising Auction Events every year for many organizations and Foundations.
As a member of the National Auctioneers Association, we stay current with the relative trends in the Auction Fundraising industry by attending over 50 hours of continued education every year.
This training keeps us on the leading edge of any new ideas, technologies, techniques, and sales methods, and is a major component of keeping an audience engaged, entertained, and most of all, spending!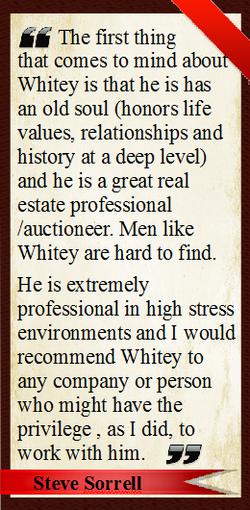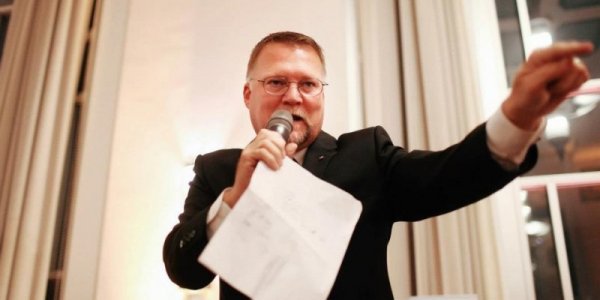 In Recent News